Rogliano's Zesty Shrimp Pasta
Rogliano's Zesty Shrimp Pasta
This takes less than 15 minutes and it's so good that you look like a master chef.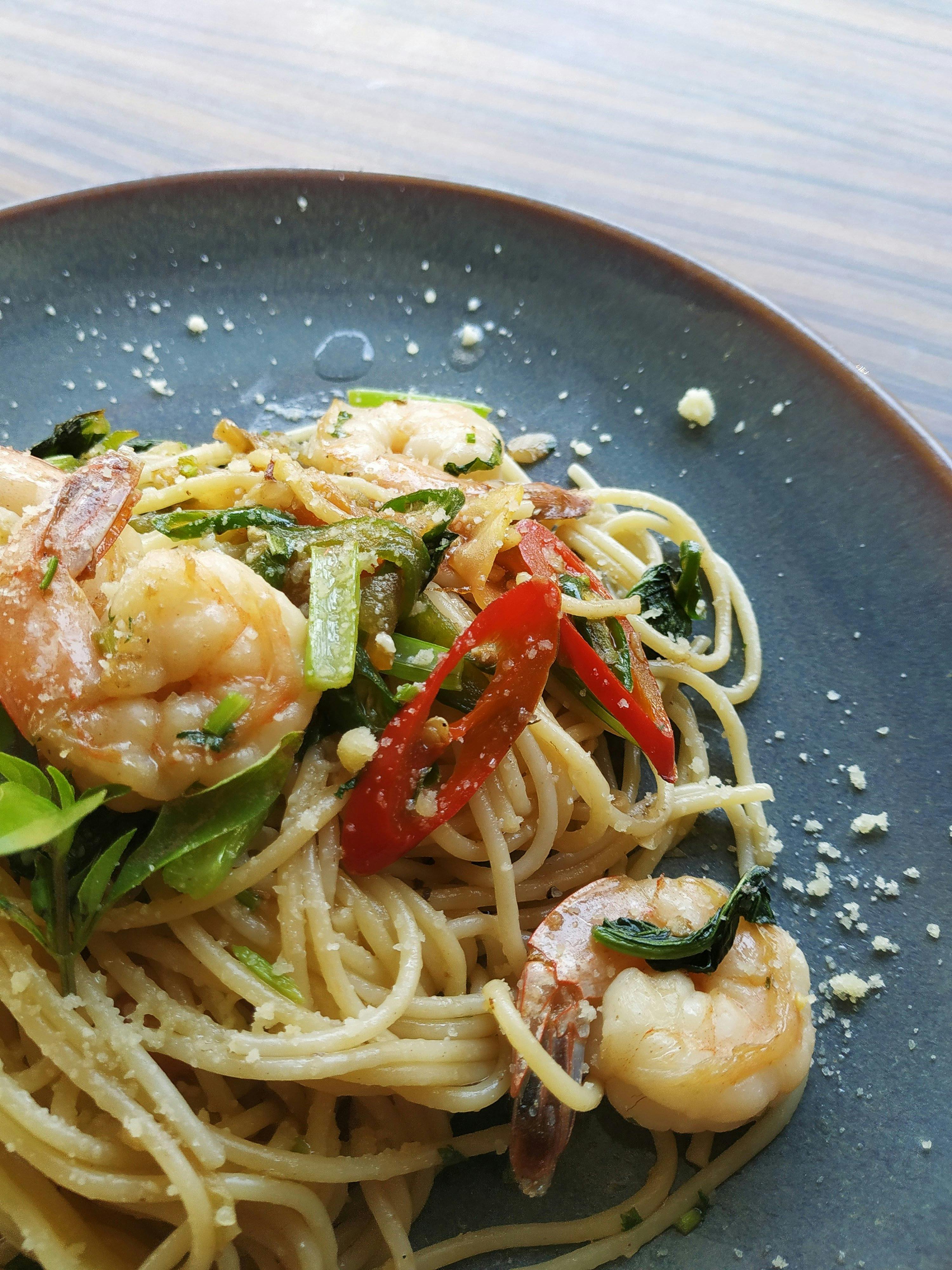 Prep time:
Cook time:
Total time:
Ingredients
Ingredients
8 ounces Linguine Pasta
1¼ pound large shrimp
salt and pepper to taste
½ bottle Rogliano's dressing
4 cups baby spinach
½ cup parmesan cheese
2 Tablespoons parsley chopped
1 Tablespoon lemon juice
Instructions
Instructions
Boil the pasta until tender. Drain and set aside.
Using the same pan, heat the ½ bottle of Rogliano's dressing
Add the shrimp and salt and pepper to taste. Cook until the shrimp start to turn pink. Add spinach and cook until wilted.
Add the pasta back to the pot with the parmesan, and parsley. Todd the pasta until the mixture coats all the noodles.
Add the lemon juice before serving and serve while hot.